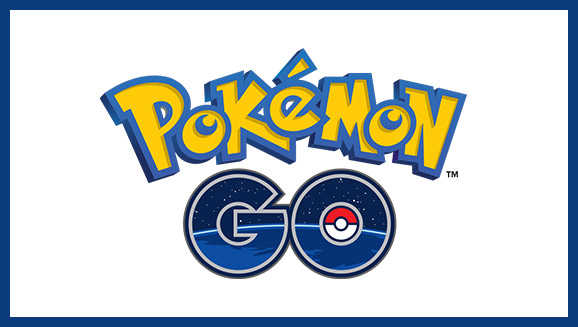 Like millions of other people across the globe, I've been reliving my childhood through
Pokemon Go
. I absolutely used to love watching Pokemon before school in the mornings. And I remember playing my Gameboy wishing that Pokemon were real. I definitely feel one step closer with Pokemon Go.
It's allowed me to go completely Pokemon mad. I started watching the show again, got my old Gameboy out and of course, I started knitting up a storm.
It started with my cousins. I decided that since Pokemon was such a big part of my childhood, I needed to enrich their lives by "encouraging" them to watch the show from the beginning. By some miracle, they sat through it without complaint and at the end of the first episode deemed the show "pretty good". The world seemed brighter after that moment. It's a mission to get those kids to sit through anything, so the fact that they sat through the whole thing AND liked it, was incredible. Taking their response as encouragement, I began planning all the wondrous Pokemon things we could do together! Realising I needed supplies for our next play date, I knitted like crazy preparing a Misty costume for Barbie as well as a Staryu!
I'm really happy with the way they turned out. I managed to use up a bunch of left over yarn and some more of those sequins. The patterns were pretty easy too. I just went on
Stickatill
to find something similar and modified as necessary.
Misty is just the start of our Pokemon playset. Give me another week and I hope to have a bunch more Pokemon done. Maybe even some costumes for Ash and Brock, Nurse Joy or Team Rocket!
In case anyone would like to make their own Misty costume I have included below the patterns I used and the modifications I made:
For the
top
I used pattern
566
from Stickatill. I used 2mm needles with a heavy 4ply yarn, so I only cast on 18 stitches to get the sizing right. When it came to the neck I wanted only 3 stitches for the shoulder and cast off/on 12 stitches to suit. Obviously, Misty wears a tank top, so I just excluded the sleeves and stitched up the sides
For the
shorts
I used pattern
557
from Stickatill. Again I used 2mm needles with crochet cotton. I actually made these, found they were two big and undid them. I altered this pattern by casting on 17 stitches and when making the "v" part, using 4 stitches instead of 2. I followed the pattern as normal till I reached the turning row. I repeated rows 3 and 4 once more, completed the turning row and skipped down to row 23. Obviously, I did the reverse for the other side after the "v" part. I found this gave a better fit.
For the
suspenders
, using a 3mm hook and crochet cotton, I simply did 2 slst in waistband of the shorts and chained the appropriate length and 2 slst on the other side.
For the
Staryu
I used the
Stjarna
pattern by Karolina Eckerdal I used 2.75mm needles and soft 8ply yarn. I started with 55 stitches instead of 105 like the pattern called for so it would be a little smaller. When the star was completed, I embroidered with yellow yarn and sewed on some sequins for the jewel.
If you anyone decides to give this a shot, drop me a line and tell me how you went. And feel free to ask for clarification if anything is unclear.